Computer Recycling London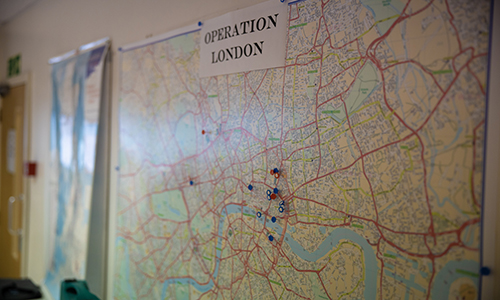 If you are a business or organisation in London looking for a responsible & ethical computer recycling or IT equipment collection company, you needn't look any further. Recycling Your IT can take care of all your office equipment recycling needs with 100% guarantee on data security, WEEE compliance, GDPR compliance and quality assurance documentation.
Our team has expertise in all aspects of IT disposal & recycling and experience working with many companies in London large and small from banks & universities through to hospitals & call centres. We are used to operating in corporate environments around employees who are trying to get on with their everyday jobs, so we will always commit to do our job with the minimum disruption to you.
Not only do you have a legal obligation to ensure your old electrical equipment is disposed of correctly you are also doing your bit to help the environment and fulfil your corporate social responsibility. But more than that, by being an environmentally aware business and doing what you can to preserve the environment you will also appear more attractive to your prospective clients. So why not tell everyone about it! Share the information and let people know that you are recycling your computers legally, safely & ethically, this can only help to improve your reputation in the market place.
Our computer recycling services in London include:
Laptop & tablet recycling
TFT Monitor recycling
Mobile phone recycling
Recycling of Printers, Photocopiers, Fax Machines
However, if you are a business or organisation based anywhere in London and want to dispose any other IT equipment, then please contact us anyway, because we will probably be able to take that as well, in fact pretty much anything with a plug or a battery is something that we can deal with.
We are accredited and certified specialists in this area, so you can be confident that you are getting the very best service and expertise.
Our computer recycling process is 100% eco-friendly and adheres to WEEE directives and other norms around electronic equipment recycling and disposal.
Call us

today on 01279 215000 to find out how we can help you dispose of your IT equipment in a socially responsible way.