IT Disposal for the Finance Industry
The banking industry holds some of the most sensitive data meaning there is a high risk of it being compromised. We can help meet your IT recycling needs by securely erasing data from a range of devices. We deal with PCs, Laptops, Servers and other Networking equipment. We also have the capacity to securely erase and/or destroy all storage devices from Hard Disc Drives, Solid-State Drives and mobile phones/tablets etc.
We have worked with numerous international banks, multinational insurance providers, retirement specialists and accountants. They are as aware as the rest of the financial industry that there is value in the equipment, they hand us as well as the data. In some cases, we can profit share with our clients if the equipment has value, to find out more see our page on Profit Sharing.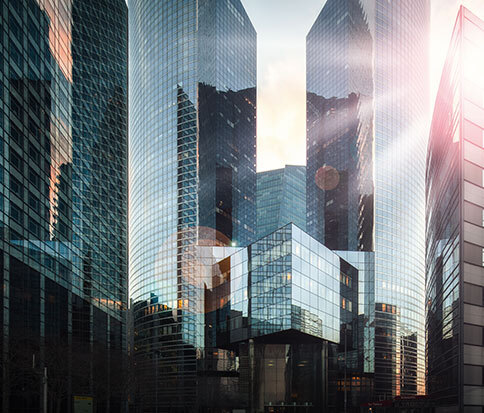 Secure & Sustainable IT Recycling Services
Many of the banks we work with receive rebates on their redundant equipment, this can be used for such things as IT upgrades, charitable contributions or simply financing other projects within the business.
As well as the erasure of data, we also have the capacity to remove redundant IT equipment. Offering a fully tracked service, we can meet any specific requirements you have, onsite or offsite. Our onsite services include HDD shredding as well as data erasure, we can fit our mobile shredder through any corridor and door, alternatively it can be left on one of our vehicles to avoid disruption to your working day. Furthermore, our portable erasure software allows us to erase on site, meaning the HDDs can be reused or we can take them back to our secure facility in Essex.
IT Asset Disposal
Collections
Tonnes of e-waste kept
away from landfill
Please note – we are a corporate IT / WEEE recycling company. Unfortunately, we are unable to collect single items or household electronics.
Why Choose Recycling Your IT?
No matter what your IT requirements are, we will always aim to offer a solution, let us take the stress away from disposing of your old IT equipment. Our services ensure complete transparency with our clients, allowing them to know where each asset is at every step of the process. From collection in our GPS tracked vehicles, to the data erasure or destruction process, everything is barcoded so can be traced at any time.
At Recycling Your I.T. we meet and often exceed industry standards. We are ISO 9001,14001 & 27001 as well as BS EN 15713 certified. So, you can be sure to trust us with all forms of sensitive data. We are constantly audited on our physical and digital security measures, meaning you can trust us to be as secure as possible when handling your redundant data.
For more information please contact one of our experts on 01279 215000, or email [email protected]

Book A
Collection

IT Asset
Audit

Tracked
Collections

Secure Asset
Disposal

Document
Certification
"We contacted ICEX & RYIT to securely wipe and purchase some of our client's IT equipment which needed to be made data safe. We agreed a price upfront, arranged the IT removal and received the certificates and paperwork back in good time. Happy to use them again, and would recommend them to anyone looking for secure data destruction." – AXIA VALUATION SERVICES
Slide
We have found the collection process to be both simple and flexible and are looking forward to continuing the relationship into the future.
Slide
We are very pleased with the service you have provided us, and will recommend your company to whom it may be of interest.
Slide
I found Recycling Your IT to be extremely easy to do business with.
Slide
Recycle your IT have constantly stepped up to the challenges and supported our needs with 100% efficiency and have never fallen short of their promise.