IT Asset Tracking Services
When IT assets need to be taken out of service from any business, they will move through various disposal processes. Asset Tracking is part of this process. Commonly they are handed over to a secure IT Asset Disposal (ITAD) provider to be recycled, reused or destroyed. These assets need to be managed effectively through these processes to ensure they do not get lost or compromised prior to reaching that provider and onward processing.
It is therefore important to have your chosen expert available to advise at the early stages of decommissioning. Tracking assets that are going out of service should be approached with the same care, efficiency and security as when those same assets were in service. Every business has a corporate and social responsibility to dispose of e-waste ethically to ensure a healthier environment, and securely, to ensure business continuity.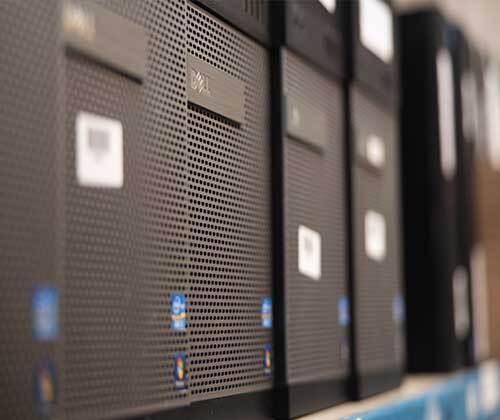 At Recycling Your IT we offer a robust and comprehensive recording and reporting system to meet your legal and business requirements.
We will take your asset list, or alternatively we can provide an onsite audit. An additional decommissioning service can also be offered. We will then collect the items from your site and return them to our secure warehouse. We use bar code scanners to record incoming assets onto our internal systems, where they are then tracked for data eradication, and onward processing. This will include details against agreed criteria, and can include any faults, remarketing, charitable donations, residual value, etc.
For clients that take the full asset tracking package a periodic statement is available listing sales, costs, and associated financial returns.
IT Asset Disposal
Collections
Tonnes of e-waste kept
away from landfill
Please note – we are a corporate IT / WEEE recycling company. Unfortunately, we are unable to collect single items or household electronics.
This is done in one of two ways; we either use approved 3rd party software to overwrite the data to the appropriate government standards, or we shred the drives to a size which again, meets the appropriate government standards.
We maintain high levels of security throughout, ensuring certified and accredited standards. Certification and all appropriate paperwork is provided to ensure piece of mind and compliance with your management systems.
Click here for more information about data destruction
We can also provide data eradication on customer retained equipment, such as lease returns, or hardware repurposing.
Phone or email us today for a bespoke solution to suit your requirements

Book A
Collection

IT Asset
Audit

Tracked
Collections

Secure Asset
Disposal

Document
Certification
Slide
We have found the collection process to be both simple and flexible and are looking forward to continuing the relationship into the future.
Slide
We are very pleased with the service you have provided us, and will recommend your company to whom it may be of interest.
Slide
I found Recycling Your IT to be extremely easy to do business with.
Slide
Recycle your IT have constantly stepped up to the challenges and supported our needs with 100% efficiency and have never fallen short of their promise.