If you have high asset value items you wish to dispose of but want to realise money back, here at Recycling Your IT we have the solution. Through our long-established Remarketing channels, we can dispose of your items on a profit-sharing basis.
It is a simple procedure. A member of our valuation team will visit your location and do an on-site survey of your legacy equipment. You will then be provided with a market valuation of the approximate worth in writing along with our proposal of the profit share. Alternatively, if you send us a list of the assets you wish to dispose of, one of our experts can filter through the list and give an accurate valuation.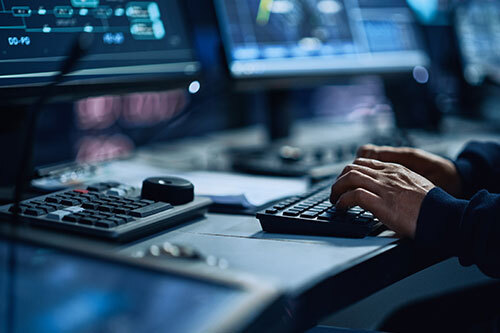 When all parties are happy, we then arrange to collect your items. The appropriate legal documentation is provided to comply with the WEEE Directive on-site. A certificate of data destruction will follow if applicable. The assets are then brought back to our refurbishment centre where they are fully tested, data wiped, and software reloaded to manufacturers original settings if applicable. 
Finally, the items are PAT tested, cleaned, photographed and catalogued. They are then offered for sale through our worldwide marketing channels.
IT Asset Disposal
Collections
Tonnes of e-waste kept
away from landfill
Please note – we are a corporate IT / WEEE recycling company. Unfortunately, we are unable to collect single items or household electronics.
Any other electrical or electronic items we collect from your site that do not have a reuse value, are sent to our recycling centre where they will be broken down into component form and then recycled to make new items. Nothing we collect ends up in the landfill. Once a month you will receive a statement detailing what has been sold and how much to invoice us for. Once we receive your invoice a BACS payment from us will be paid directly into your bank account.
If you have any questions, or would like to arrange a member of the valuation team to do a site survey, please contact us on 01279 215000, or email [email protected]

Book A
Collection

IT Asset
Audit

Tracked
Collections

Secure Asset
Disposal

Document
Certification
Slide
We have found the collection process to be both simple and flexible and are looking forward to continuing the relationship into the future.
Slide
We are very pleased with the service you have provided us, and will recommend your company to whom it may be of interest.
Slide
I found Recycling Your IT to be extremely easy to do business with.
Slide
Recycle your IT have constantly stepped up to the challenges and supported our needs with 100% efficiency and have never fallen short of their promise.