IT & Telecoms Recycling, specialist and professional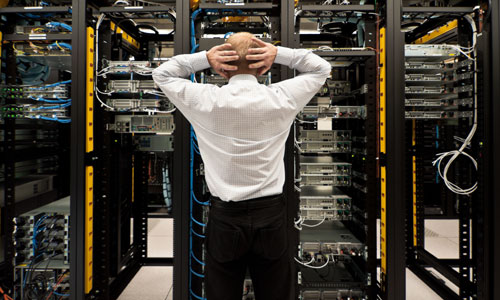 Our expertise in IT Asset Disposal put us in the best possible position to assist our partners in the IT & Telecoms industry. We offer a range of services including data centre decommissioning to help protect and securely destroy all redundant data you may have.
We are keen to help our partners maintain their good reputation when it comes to handling of sensitive data. We help companies prove to the Information Commissioners Office that they have the appropriate measures in place to ensure data security.
Generally, our telecoms and IT partners are keen for us to help with electronic disposal and retiring of redundant IT equipment, so they can concentrate on supplying and/or maintaining their new equipment. We help take away the stress from any job with the quality service we offer to all our clients.
We're always keen to talk to IT companies to see if there can be some mutual benefit to both parties. In many cases we can offer a solution to our IT partners clients, helping them dispose of any redundant assets before or after they have upgraded to new hardware. Please get in touch if you think partnering with RYIT could be beneficial to you – we're always looking for new opportunities and building our affiliate portfolio.
If you're interested in joining out affiliate program, then please get in touch – we're always looking for referral partners whereby gains can be made for all parties involved.
What makes us special?
Our open-book policy allows all of our clients and partners to see where their redundant assets are at each stage of the process. We are completely transparent and offer the best possible solutions to any of your redundant data and equipment needs.
"Very efficient service from the start until the end of the project, always friendly and happy to help." – FIRST STOP IT
For more information please contact one of our experts on 01279 215000, or email [email protected]