Healthcare Equipment Recycling
Medical equipment recycling has to take into account that medical and clinical kit often contains sensitive data that must be erased/destroyed when it becomes redundant. Failure to do so can lead to serious ramifications. Recycling your I.T. work with hospitals and other medical practices to ensure redundant data and equipment is dealt with in the best way possible for the client and the environment. We offer certified and accredited services that give you the client a stress free solution to all your recycling and disposal needs.
Under the WEEE directive, all electronic and electrical equipment has to be disposed of in a proper and legal manner. It must not go to landfill and failure to follow this directive can result in heavy fines and or imprisonment.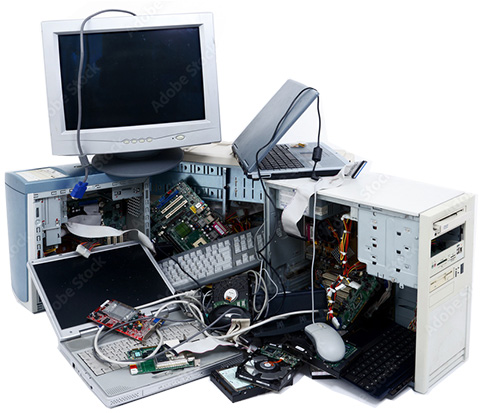 Secure Healthcare IT Recycling
Recycling Your I.T. is fully licensed by the Environment Agency (EA) for the disposal and refurbishment of electrical equipment in the healthcare industry. We are fully insured to work both on and off site. We are also registered with the Information Commissioners Office (ICO) for data protection.
We have a fleet of various size vehicles which enables us to collect all sizes and quantities equipment. We can even decommission these onsite if you wish. Our staff will supply you onsite with a Waste Transfer note and if applicable a Hazardous Waste Consignment note. These completely cover your obligations under the WEEE Directive and GDPR and will satisfy any EA audit you may have. Everything we collect we reuse or recycle, absolutely nothing goes to landfill.
IT Asset Disposal
Collections
Tonnes of e-waste kept
away from landfill
Please note – we are a corporate IT / WEEE recycling company. Unfortunately, we are unable to collect single items or household electronics.
Medical Equipment Recycling
When your medical equipment arrives at our facility, it is first sorted by our qualified technicians to see if there is anything that can be reused. It is far better for the environment to reuse an item than recycle. We have qualified engineers that refurbish end of life equipment. Everything else is broken down into its raw materials and sorted. Those sorted materials are then sent to the appropriate specialist medical equipment recyclers in their specific field. If the equipment still holds some value we may be able to release some of this back to you.
If you are looking to dispose of redundant medical equipment and don't know where to start, give us a call and we can help solve your problem.

Book A
Collection

IT Asset
Audit

Tracked
Collections

Secure Asset
Disposal

Document
Certification
Slide
We have found the collection process to be both simple and flexible and are looking forward to continuing the relationship into the future.
Slide
We are very pleased with the service you have provided us, and will recommend your company to whom it may be of interest.
Slide
I found Recycling Your IT to be extremely easy to do business with.
Slide
Recycle your IT have constantly stepped up to the challenges and supported our needs with 100% efficiency and have never fallen short of their promise.