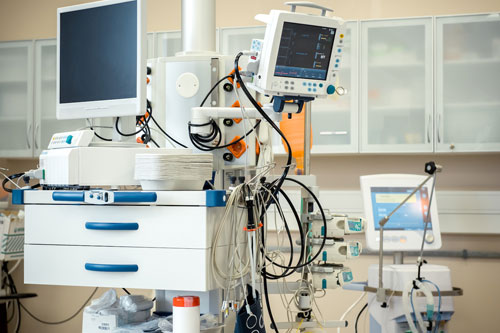 When you work in the medical industry you will realise the importance of recycling medical equipment properly. Medical equipment can often contain sensitive and confidential data that needs to be deleted or destroyed when it's no longer being used. If you fail to carry this out properly, there will be very serious implications that can land you a lot of trouble. This is why it is highly recommended that you use a recycling specialist so that you can have complete peace of mind that the job has been done correctly.
The Legal Requirements
Under the WEEE directive it is made clear that all electronic and electrical equipment has to be disposed of in a proper and legal manner. It must never go into landfill, because this is putting people's private and sensitive data out there to be found. Failure to do so can result in heavy fines or even imprisonment. Recycling your IT work with hospitals and other medical practice to ensure unused data and equipment is dealt with in a professional way. This is not only for the environment, but also for the client's wellbeing.
The Environmental Benefits of Using a Specialist
When you choose a specialist to take care of your medical equipment recycling, you can be assured that you are avoiding environmental hazards. Similarly, you will be protecting natural resources so that more economic benefits can be provided for health care facilities. When medical waste is recycled it reduces consumption of raw material and reduces the volume of waste materials that need to be disposed of in landfill. When there is less medical waste in a landfill it means there are few greenhouse gas emissions and burning of fossil fuels. By recycling your medical waste properly you will not only be protecting your business from legal repercussions but you will be reducing your carbon footprint little by little. Hospitals can also save a significant amount of money by reusing and recycling by adopting these greener practices.
Contact Us Now
If you have any questions or queries regarding your medical equipment then please do not hesitate to contact us. We offer a certified and accredited service that gives you a completely calm and stress free solution to all of your recycling and disposal needs. You won't have to worry about legal requirements and boundaries as we will give you complete peace of mind that the job has been carried out thoroughly. Every single thing we collect, reuse or recycle never goes to landfill. When your equipment arrives to us our qualified technicians will sort through the goods to see if anything can be reused. This is much better for the environment and our fully qualified engineers are even able to refurbish end of life equipment. The remaining parts are sent to the appropriate recycling specialists so that you know your medical equipment has been dealt with safely and securely.