Public Sector WEEE Recycling, All IT Equipment Collected
Recycling Your IT work closely with many public sector organisations and governing bodies. With a heightened focus on data protection and data security over the past few years, we are in the best position to offer the best quality service to all of our clients.
The public sector has a responsibility to protect the information they hold on individuals and The Information Commissioner's Office (ICO) has highlighted this by issuing some high-profile fines for data breaches in recent years. If such information is no longer required, then organisations should be using a reputable IT disposal partner to ensure data is securely erased or destroyed.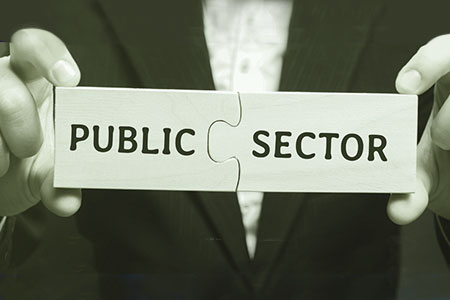 We already deal with a number of councils and governing bodies, all of which trust us to securely handle and sanitise their data. Not only are we a sustainable company looking to make our contributions to a sustainable planet, but we are also one of the highest accredited companies in the country.
We've found that many organisations within the public sector are not aware of the value their redundant data still holds. Our profit-sharing scheme means that any organisation disposing of their IT with us, has the opportunity to receive a rebate, depending on the quantity and quality of the kit they are recycling.
Much of the equipment we collect can be reused after the data has been sanitised – this helps contribute to a sustainable environment with nothing going to landfill.
IT Asset Disposal
Collections
Tonnes of e-waste kept
away from landfill
Please note – we are a corporate IT / WEEE recycling company. Unfortunately, we are unable to collect single items or household electronics.
Our services ensure that you mitigate the risks associated withsecurely managing your IT assets throughout their lifecycle, comply with all relevant data security laws, ensure environmental compliance and reduce costs.
In many cases we can make a charitable contribution on behalf of our clients, depending on the value left in the equipment we collect.
"We would like to thank RYIT for the cheque you sent to our charity and for choosing us to be recipients. We are working hard to bring about change and of course the support of like-minded people means everything to us." – PLASTIC OCEANS UK
For more information please contact one of our experts on 01279 215000, or email [email protected]

Book A
Collection

IT Asset
Audit

Tracked
Collections

Secure Asset
Disposal

Document
Certification
Slide
We have found the collection process to be both simple and flexible and are looking forward to continuing the relationship into the future.
Slide
We are very pleased with the service you have provided us, and will recommend your company to whom it may be of interest.
Slide
I found Recycling Your IT to be extremely easy to do business with.
Slide
Recycle your IT have constantly stepped up to the challenges and supported our needs with 100% efficiency and have never fallen short of their promise.