Newsletter December 2015, WEEE Recycling and info
Has the 5p Bag Levy Been a Success?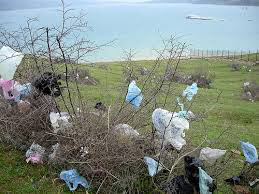 According to "Keep Britain Tidy" plastic bags are the most highly visible forms of litter on our streets, parks, beaches and oceans.
A recent survey asked 1500 shoppers how their habits had changed since the new ruling.
89% forgot their reusable bags or didn't have any
11% brought bags with them
Medieval Painting Saved by Recycling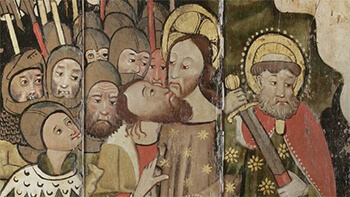 A very rare medieval painting dating back more than 500 years, may have been saved by a quick thinking owner, who recycled it into the Ten Commandments to hide the original work.
The original painting shows Judas betraying Jesus and has been dated from around 1460.
Recycling Company Prosecuted for Exporting Illegal WEEE Waste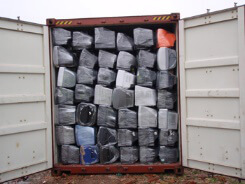 Daniels recycling Ltd have pleaded guilty to exporting 187 tons of waste electrical and electronic equipment to Nigeria, Ghana and the Ivory Coast. They have been ordered to pay £130,000 in fines and costs.
Under the WEEE Directive, it is illegal to export electrical waste which is no longer working. Some countries won't even accept items that do work. For example, India will not take in working Fridges anymore.
Unique New Plastic Recycling Process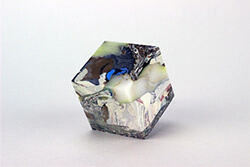 Designer Carter Zufelt has created a new way for recycling used plastic and it is unlike any other method. He transforms plastic rubbish into fantastic pieces of art, which can be reused.
Zufelt's technique is designed to retain the ability to manipulate the plastic. So instead of a uniform product that comes from mass-produced pellets mould injected, his pieces show complex patterns, swirls and colours.The end result looks like carved marble rather than moulded plastic.