Has the 5p Bag Levy Been a Success?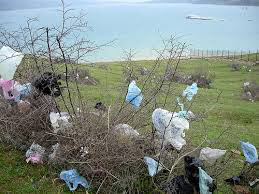 According to "Keep Britain Tidy" plastic bags are the most highly visible forms of litter on our streets, parks, beaches and oceans.
A recent survey asked 1500 shoppers how their habits had changed since the new ruling.
89% forgot their reusable bags or didn't have any
11% brought bags with them
73% paid 5p per bag for one or more single bags
21% brought reusable hessian bags at the till
6% used no bags at all and improvised
According to those asked, 92% believed the levy will succeed in reducing plastic litter while 8% were of the opinion that it wouldn't.
Similar schemes already exist in the UK. Wales were the first scheme in the UK and it has seen a 79% reduction in plastic bags being handed out.
The Government expects to see a reduction of 80% in bag use in Supermarkets and 50% reduction in the high street. This will save an estimated 60 million in litter cleanup costs as well as less plastic pollution.
There are concerns that the Levy is not high enough to motivate people to change their habits and reuse more.
A branch of Tesco in London is giving out paper bags to dodge the 5p charge it is legally required to levy on plastic bags.
Shops with over 250 staff (across all branches) have been charging customers 5p for large plastic bags since the beginning of October.
Some shoppers took desperate measures to avoid the charges, including stealing shopping trolleys.
But now one branch of Tesco has found a legal loophole, by offering its customers free, recyclable paper bags instead.
Tesco said it gives all money made from plastic bags to charity. It has confirmed that paper bags are being used at one London store.
This is a shame though, as it has been proved that, albeit, paper bags do degrade, they are worse for the environment due to being much heavier than plastic which causes more pollution from freight moving them about.