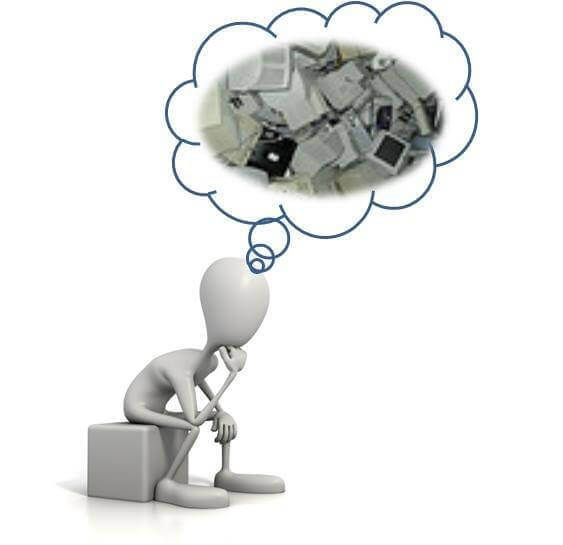 WEEE stands for Waste Electrical & Electronic Equipment. It is a European law(enforced in 2003) that all businesses and government bodies must follow. This law was formed to stop electronic waste being dumped into landfill. WEEE is considered to be one of the fasting growing waste streams in Europe, not surprising considering the speed of advancements in technology over the past 20 years.
Pretty much all electronic waste contains harmful chemicals which if left to decay in the ground will eventually leach toxins into our water systems and more. Those toxins will then get into our food chain and ultimately into us. Some people might find this law a nuisance, however it has been put in place to protect us all and future generations. On the other hand, the recycling of WEEE items opens significant opportunities to reuse secondary raw materials.
According to Eurostat, the UK produced 159,161 tonnes of IT and Telecoms waste in 2016, with a total of 971,321 tonnes of WEEE waste overall that year, a 50% increase on the figures from 2015. As efforts are put in to improving our reuse and recycle rates across Europe, it's more important than ever to make sure we avoid sending waste to landfill – sending it to a reputable WEEE processor is a much better choice and will likely enhance your reputation with your own clients.
Disposing of WEEE Equipment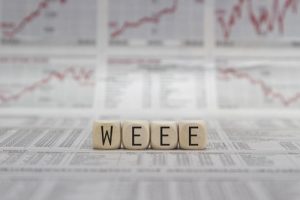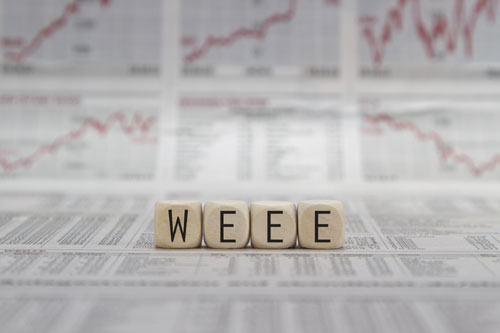 The law requires you to use a licensed WEEE processor when disposing of anything electronic. On collection of your electrical waste you should be presented with a Duty of Care waste transfer note and where applicable, a Hazardous waste consignment note. This paperwork must be completed correctly and will need to show the SIC (Standard Industrial Classification) code of your business and if applicable your Hazardous waste producers licence number. This paperwork must be kept for a minimum two years and failure to follow this law can result in a fine or imprisonment.
Recycling Your IT hold an official waste carriers license, meaning you can trust in us to dispose of this equipment in an environmentally friendly way, ensuring no materials go to landfill.If you have employed someone to transport waste, they must be registered to move the waste from you and into the correct disposal stream. RYIT holds an Upper Tier Waste Processor Licence and is listed on the environment agency website as well.
Our aim at RYIT is to help companies realise the importance of WEEE recycling. We want to help create a sustainable environment and ensure future generations have a similar standard of living (if not better) to ours. Disposing of IT correctly can also have multiple benefits to a company's finances, reputation and operations.
If you require any clarification on the above or advice, please do not hesitate to contact us on 01279 215000 or [email protected]