IT Recycling Newsletter – May 2012
Why & when do you need to destroy corporate records?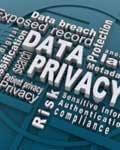 When can be a bit of a mine field as different types of documents need to be kept for different periods.
Why is a lot easier to answer! The Seventh Principal of the Data Protection Act states that you MUST employ a data destruction service to destroy redundant confidential information that can be either in paper or electronic format. This means that destroying them yourselves is not allowed.
Greenest ever Olympics claim is dismissed as nonsense!
Lord Coe's claim that London 2012 will be the greenest ever Olympic Games is "corporate spin" say human rights groups, who have launched a campaign to highlight the environmental record of three multinational sponsors.
BP, Rio Tinto and Dow Chemical Company, who have paid tens of millions of pounds to become Olympic sponsors, collectively face allegations of causing environmental degradation, damaging public health and failing to clean up their pollution.
WEEE Waste still being exported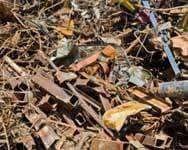 Early this year, the customs office in Indonesia seized 113 containers of scrap metal, each weighing 28 tonnes that were allegedly contaminated with hazardous waste, at Tanjung Priok Port in North Jakarta.
The containers, 89 of which were from England and 24 from the Netherlands, arrived in five shipments between late December and January from ports in Felixstowe, England, and Rotterdam, the Netherlands.
Collections during the Olympics
The Traffic Commissioners Office has informed us that during the Olympic Period traffic disruption will be considerable.
It is therefore with regret that we will have to impose a 50% levy on our collection charges in the London postcode area during the games.
We apologise to all our customers that we have had to make this decision however the impact to our business will be significant.
Digital Switch over sparks fear of mass dumping
The public is being urged not the throw away their old analogue televisions sets as the switch to digital transmissions happen.
In London alone, research by Digital UK estimates there are more than 11 million televisions owned and up to half of them plan to purchase a new TV.
Analogue televisions contain hazardous chemicals such as lead, Mercury, Cadmium and arsenic and need to be disposed of under the WEEE Directive requirement.