Newsletter February 2015
Our Tenth Anniversary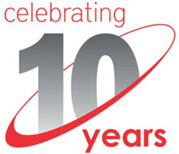 We are very proud to announce that in April 2015, we will have been in business for ten years.
We would like to take this opportunity to thank all our customer's for their continued and much appreciated support.
It's amazing to think that in 2005 we started in a garage and borrowed a van for our first collection, and after moving three times to meet our continued expansion, we now have several hundred repeat customers on our books, operate a fleet of multiple vehicles, and process about twenty five tonnes per week of WEEE waste. We have come a long way from those humble beginnings ten years ago.
What Is The WEEE Directive & How Does It Affect My Company?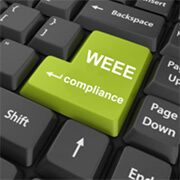 WEEE stands for Waste Electrical & Electronic Equipment. It is a European law that all businesses and government bodies have to follow. It was formed to stop electronic waste being dumped into landfill. Most electronic waste contains harmful chemicals which if left to decay in landfill will eventually leach toxins into our water table etc. Those toxins will then get into our food chain and ultimately into us. Also many earth minerals are running dangerously low so we need to recycle so that we can continue to build new items. There is also the fact to consider that recycling uses much less energy than extracting raw material from the earth.
Below for clarification is a list of all electrical waste the WEEE directive applies too:
IT and telecommunications equipment including computers, servers, photocopiers, mobile phones, printers, and facsimile machines
CRT monitors & LCD monitors
Marine Litter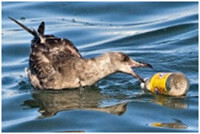 Marine litter, despite actions taken nationally and internationally, is becoming increasingly worse according to reports.
It is estimated that 8 million items of marine litter enter our oceans and seas every day. As much as 5 million of this is either thrown or lost overboard from ships. Plastic is a large part of this and very dangerous to marine life. It is estimated that 13000 pieces of plastic litter every square kilometre of ocean surface.
In 2009, 498,818 volunteers picked up marine debris in 108 countries around the world. They removed marine litter from more than 21,000 kilometres of coastline and waterways collecting more than 6.2 million pieces of marine litter, weighing over 4,000 tonnes. Almost 58 per cent of the marine litter found could be attributed to shoreline and recreational activities, such as beach-picnicking and general littering. Many other such clean-up operations are carried out every year by thousands of school children, volunteers and local authorities in a large number of countries in all parts of the world.
GP Practices Face Compulsory Data Protection Audits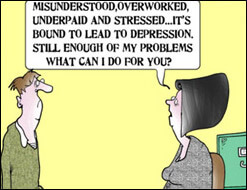 GP's have warned that the moves could put patients at risk if they piled more bureaucracy on top of the heavy workloads already faced by practices.
Following an overhaul of regulations, from 1 February the information commissioner's office (ICO), will be able to carry out compulsory audits to assess data protection by organisations including GP practices.
Previously the ICO was only able to force these checks on government departments.
NHS organisations including GP practices found to be in breach of data protection laws have faced heavy fines. Practices could face fines of up to £500,000 for breaching data protection rules, and the ICO has already issued fines totalling £1.3m to NHS organisations.