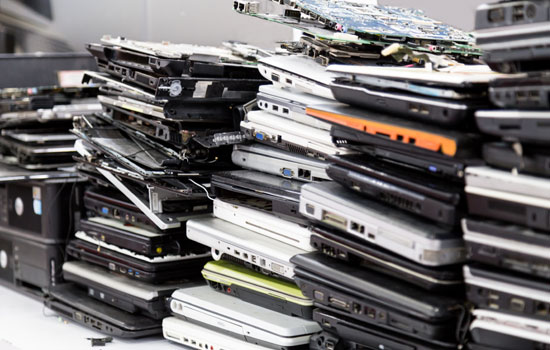 IT Asset Disposition is an industry built around disposing of redundant, obsolete or unwanted IT equipment, in a safe and environmentally friendly way. ITAD companies specialise in minimising the costs in disposing unwanted equipment.
Every business has a legal requirement to use an ITAD when replacing their end-of-life systems. Furthermore, a reputable ITAD will help its clients protect their sensitive data as well as preventing the risk of data loss – which in turn protects a company's reputation.
ITAD vendors tend to provide more robust and sophisticated services compared to their competitors in the commodity scrap and e-Waste recycling sector. These services include but are not limited to asset management, inventory services, refurbishing, repair, return management services, staff augmentation, asset recovery, data erasure, on-site hard drive shredding, program management, lease return management, relocation services, data centre decommissioning, and power equipment disposition.
ITAD exists in response to several considerations in replacing business equipment:
Data security means storage devices must be securely wiped.
Proper disposal of ecologically sensitive materials be done properly, or businesses may face fines.
Charitable donations and giving away equipment is more socially responsible than paying environmental fees for unnecessary disposal.
Information about how ecologically sensitive components should be disposed of is not common knowledge.
The ITAD market has evolved with technology over the past 25 years, and has been influenced by the Data Protection Act, the Waste Electrical and Electronic Equipment Directive (WEEE), the formation of the Asset Disposal Information Security Alliance (ADISA) and the recent introduction of the General Data Protection Regulation.
What can we do for you?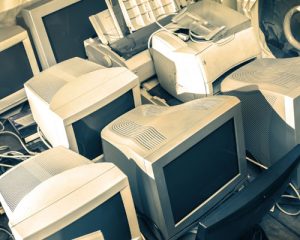 RYIT offer accredited and certified services
We provide satellite tracked vehicles for every collection
All our staff are DBS checked
Timed collections
All assets are tracked and reported on
Exceptional Client Care
GDPR ready
Complete Audit Trail
What makes us special?
Environment Agency – Accredited Treatment Facility
ISO 19001 – Quality Management System
ISO 14001 – Environmental Management System
ISO 27001 – Security Management System
ADISA – Asset Disposal & Information Security Alliance – Distinction
NHS Toolkit – Level 2
Cyber Essentials
Blancco Gold Partner