Newsletter – November 2012
Getting to know your neighbors better used to involve a lot of legwork
Getting to know your neighbours better used to involve a lot of legwork: heading next door for dinner, chatting over the fence, signing up for the Neighborhood watch, etc.
The times, they are a-changing', though, and a new study commissioned by Britain's Information Commissioner's Office suggests that these days, all you have to do to understand your fellow man is buy a used hard drive. Almost half of all used hard drives tested by the organization still contained information from their previous owners. Read more
Moving and Expanding
We are pleased to announce that we are expanding our recycling facility. This means we will have new larger premises commencing 15th November 2012.
Our plan and vision was to stay in our current premises for at least a further three years however, our growth over the past eighteen months has been well over what we forecast, which in these difficult times we can only be very thankful for. Read More
New service from Recycling Your IT
Onsite Hard Drive Destruction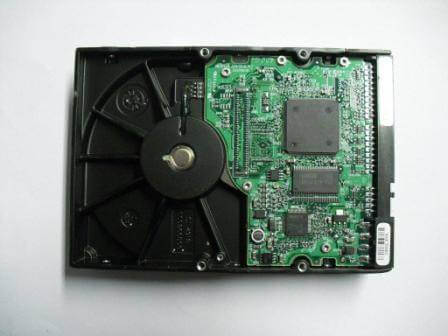 For highly sensitive data, RYIT offers onsite hard drive destruction. We are also registered with The Information Commissioners Office for Data Protection.
We use a six tonne hydraulic ram which punches out the motor from the hard drive, the platters are warped and the circuit board broken. This makes retrieval of any data impossible and this process can all be done in front of your very own eyes. Read More
Record jail time handed to waste criminals
The number of people sent to prison for committing waste crimes trebled between 2010 and 2011, whilst the amount of money paid in fines increased by 80%, according to an Environment Agency report published in September 2012.
Cracking down on waste crime, the Agency's first annual waste crime report, reveals that 16 people were handed custodial sentences in 2011, more than three times the amount in 2010, which saw five custodial sentences handed out.
The report also shows that the number of prosecutions for illegal waste activity rose from the 2010 figure of 280, to 335 in 2011. Read More