Secure IT Recycling in West Sussex
Recycling Your IT provides a variety of electrical & electronic recycling services around the whole of West Sussex. We recycle any IT related equipment, from PCs, laptops and servers to mobile devices and networking switches etc. We have several clients in the West Sussex area who use our services for collecting redundant IT assets or simply wiping or destroying storage devices onsite.
Using our mobile hard drive shredder Recycling your IT are able to shred your secure data to Department of Defence standards. Our aim to adhere to the best security practices in the industry, ensuring your data I either 100% erased or destroyed. With over 16 years of experience in the industry many businesses in and around West Sussex rely on us to repurpose or recycle their redundant IT equipment.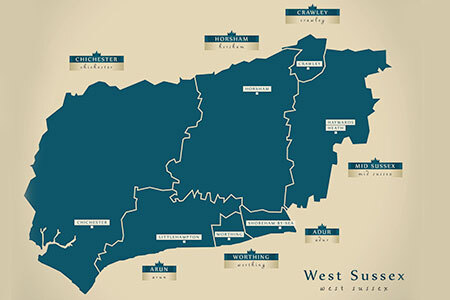 Our fleet of GPS tracked vehicles allows us to give you visibility of your unwanted assets through every stage of the process. Once assets arrive back to our premises, we assign a barcode to each item, this again allows us to trace everything threw our internal database.
Asset reporting is just as important to our clients as the sanitisation of any data storing devices. Our team of experts will be able to report on what has happened to each asset, whether it has been wiped and repurposed for the secondary market, or whether it has been recycled and broken down into raw materials. Each asset is graded depending on condition and functionality, with our aim being to repurpose as much as possible, security and sustainability really is at the heart of everything we do.
IT Asset Disposal
Collections
Tonnes of e-waste kept
away from landfill
Please note – we are a corporate IT / WEEE recycling company. Unfortunately, we are unable to collect single items or household electronics.
Recycling Your IT in West Sussex
To use any of the services we offer or to get an idea on whether your collection will be priced, cost-neutral or money-back, then please drop us an email or call today. Someone within our team will be able to run through the process with you. Alternatively, if you already have an asset list then you can email it over so we can help value the equipment you're looking to dispose of.
Many of our clients in the West Sussex area share the same vision as us when it comes to helping create a sustainable environment, whereby when IT equipment is no longer needed or is being upgraded then it's handed to a reputable ITAD to destroy any data and repurpose the equipment.

Book A
Collection

IT Asset
Audit

Tracked
Collections

Secure Asset
Disposal

Document
Certification
Choosing Recycling Your IT is the right decision to make because of the accreditations and certifications we hold, our accreditations ensure we adhere to the highest security measures in the industry. We are audited on a regular basis to ensure our policies and procedures are up to standard.
We have found the collection process to be both simple and flexible and are looking forward to continuing the relationship into the future.
We are very pleased with the service you have provided us, and will recommend your company to whom it may be of interest.
I found Recycling Your IT to be extremely easy to do business with.
Recycle your IT have constantly stepped up to the challenges and supported our needs with 100% efficiency and have never fallen short of their promise.