If you are a business in Chelmsford looking for IT recycling services, Recycling Your IT can provide you with a 100% guarantee on data security, WEEE compliance, GDPR compliance and quality assurance documentation. We are an industry leader in recycling and safe disposal of electronic equipment, providing our recycling services throughout Chelmsford.
We can take care of all of your recycling and data destruction needs, fully licensed and insured provider serving Chelmsford.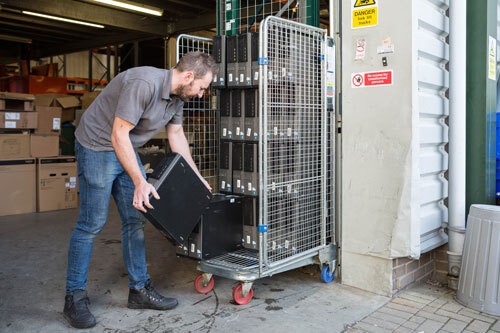 Our IT Recycling Services
Recycling Your IT, a company dedicated to recycling IT equipment in Chelmsford. We have been servicing the commercial sector here for over 15 years and have built up a reputation for offering affordable prices and unrivalled customer service. We can recycle all types of IT equipment, including old computers, printers and fax machines. We ensure that each item is disposed of securely and responsibly, so you can be sure that your data is protected at all times. Contact us today to find out more about our IT recycling services.
We're an experienced IT disposal and recycling team who work with lots of different companies in Chelmsford, from banks and universities to hospitals and call centres. We understand that in a corporate environment, it's important to minimise disruption to employees, so we always do our job with the minimum fuss.
We understand that your time is valuable, so we will work as quickly and efficiently as possible to get the job done. We ensure as much as possible goes into our reuse and recycling programme. We are also happy to work with you on a schedule that fits your needs.
Unfortunately, we are unable to collect from Chelmsford residents, we service commercial enterprise only. For residential electronic waste, please contact the Chelmsford waste authority for more advice. For other types of waste visit your local reuse and recycling centre who will no doubt be happy to help.




Please note – we are a corporate IT / WEEE recycling company. Unfortunately, we are unable to collect single items or household electronics.
Secure Data Destruction in Chelmsford Guaranteed
Going hand in hand with IT Recycling, secure data destruction is the process of completely destroying data so that it can never be recovered. This can be done in a variety of ways, depending on the level of security required.
One common method of secure data destruction is overwriting the data with gibberish or random numbers. This can be done manually or using special software that writes over the data multiple times. Another method is to physically destroy the media on which the data is stored, such as by shredding or incinerating it.
Whichever method is used, it is important to make sure that all traces of the data are destroyed. Otherwise, it may be possible to recover the data even after it has been destroyed. Our data destruction service in Chelmsford does exactly that.
IT Asset Disposal
Collections
Tonnes of e-waste kept
away from landfill
Data Destruction and IT Recycling
Secure data destruction is an important part of the recycling process for electrical devices. These days, most people no longer need paper copies of their information, so it is important to make sure that all electronically stored data is completely destroyed. This way, people will not be at risk if the device falls into the wrong hands.
It may seem like destroying data will present a problem for Chelmsford businesses that rely on digital records like email and accounting software. However, there are good reasons why both types of business still destroy old files after they have been replaced with new ones:
Whatever method is used for secure data destruction, many Chelmsford companies hire outside firms with specialised training to complete this essential job for them. A company may provide its clients with the option of either physically destroying devices containing client information or securely wiping them with software before returning them. Either way, it is important to make sure that every trace of the information is wiped clean.
IT Recycling Legal Obligations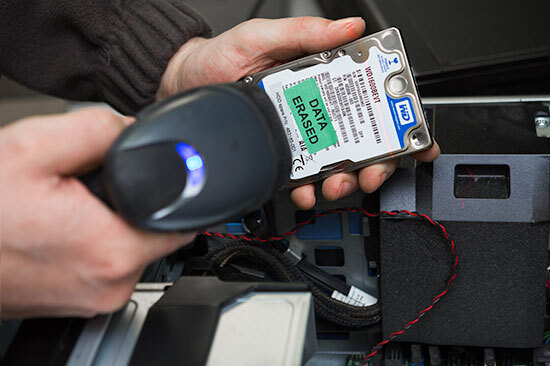 We offer secure data destruction services on site in Chelmsford or at our own premises, whichever you prefer. Our commercial waste services and IT recycling in Chelmsford is an all-encompassing service which means we can look after all aspects of the process for you.
Not only do you have a legal obligation to ensure your old electrical equipment is disposed of correctly, but by being an environmentally aware business and doing what you can to preserve the environment, you will also appear more attractive to your prospective clients. So why not tell everyone about it! Share the information and let people know that you are recycling your computers legally, safely & ethically – this can only help to improve your reputation in the marketplace.
Chelmsford is a city in the UK that is known for its IT recycling services. The city has a number of companies that offer IT recycling services and helps to keep electronics out of landfills. Chelmsford is also home to a number of technology companies, and the city is known for its high-tech industry. The city has a number of parks and recreation areas and is home to a number of museums and art galleries. Chelmsford is a great place to live, work, and raise a family. There are a number of schools, and it is also home to Anglia Ruskin University which has two sites, one in Chelmsford and one in Cambridge.
Some of the types of businesses and organisations that are located in Chelmsford include:
The city is also known for its nightlife, and there are a number of bars and clubs located in the city centre. Chelmsford is also home to a number of festivals and events and is a great place to visit all year round.
Chelmsford is the birthplace of several famous people, including Francis Chenevix Trench, who was the author of several books on religion, and Sir William Rowan Hamilton, who was a famous mathematician and physicist. Chelmsford is also home to the Chelmsford Star Co-operative Society, which is one of the largest cooperative societies in the UK.
Chelmsford has a long and rich history and is home to many interesting places and landmarks. The town has a number of museums, including the Chelmsford Museum, which houses a collection of Roman artifacts, and the Essex Regiment Museum, which tells the story of the Essex Regiment. Chelmsford is also home to a number of historic buildings, including the Grade I listed Chelmsford Cathedral, and the Grade II listed Shire Hall.
If you are looking for IT Recycling in Chelmsford, then get in touch today for a free quote.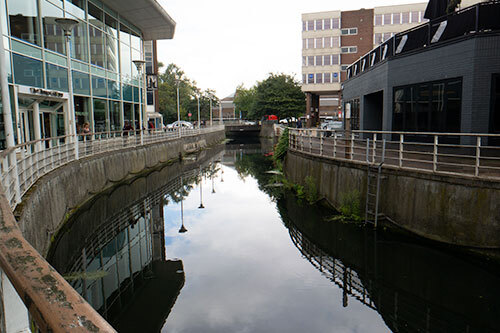 Book A
Collection

IT Asset
Audit

Tracked
Collections

Secure Asset
Disposal

Document
Certification
We have found the collection process to be both simple and flexible and are looking forward to continuing the relationship into the future.
We are very pleased with the service you have provided us, and will recommend your company to whom it may be of interest.
I found Recycling Your IT to be extremely easy to do business with.
Recycle your IT have constantly stepped up to the challenges and supported our needs with 100% efficiency and have never fallen short of their promise.