Important Notice Of Changes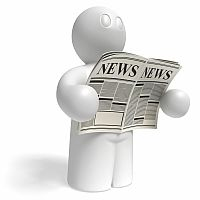 Over the last eighteen months, metal prices have been falling month on month. They are now at a fifteen year low. We have therefore been forced to change what collections we charge for and what ones we don't.
As you should be aware, we collect anything which is either electronic or electrical under the WEEE Directive. That is still the case; however, to qualify for a free collection the following conditions must be met.
Within the collection there must be at least thirty combined items of the following:
All must be complete with hard drives, RAM, etc. regardless of whether they work or not.
Example collection:
20 x PC's + 10 x Laptops = FOC collection (all complete but don't have to be working)
(We can also collect up to50 other electrical items)
Additional chargeable items; Fridges @ £25 each, CRT Screens/TV's @ £5 each
A year and a half ago, light iron prices were £150 per ton. Now we have to pay to get rid of it. (Bear in mind most IT equipment is light iron and plastic.) Experts have predicted that these low commodity prices will probably continue for another two years until the markets stabilise. I am sure you can therefore understand why we have had to change our policies.
If you wish any further clarification, please do not hesitate to contact me.
My very best regards
Kevin Dolan Sales Director
3rd Floor Endeavour House
London Stansted Airport
CM24 1AL
Tel: 01279 215000
Fax: 01279 215001
Email: [email protected]
Company No. 05427025
VAT No. 878 1903 83.
Call us

today on 01279 215000 to find out how we can help you dispose of your IT equipment in a socially responsible way.